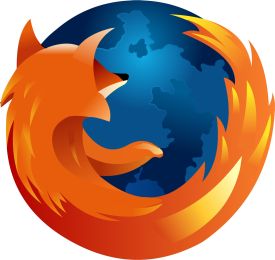 Firefox : A Few Tricks To Open Site In New Tab

Opening a new tab is easy; it can be done in many ways. The simplest way to open a new tab is the middle-click. Middle-clicking (or scroll wheel-clicking) on a link creates a new tab and loads the linked page into it. Thisis also the most efficient way to open links, so it's worthwhile to learn to middle-click if you aren't used to doing so. Most people aren't even aware that scroll wheels are clickable, but you can simply click the wheel as if it were a button, as the wheel has both button and scrolling functions.

Here are a few other ways to open tabs other than middle-clicking:


Ctrl-T

opens a new, empty tab.
Right-click

(or context click on the Mac) a link, and select

Open Link in a New Tab

from the resulting context menu.

Hold

Ctrl

down while clicking a link.
Type a URL into the location bar, then hit

Alt-Enter

. This loads the URL in a new foreground tab.

Press

Ctrl-Enter

when a link is selected (for example, after you've run a page search for it and the link is highlighted).

Drag a URL (from a Web page or an external application) and drop it onto the tab bar.
Hope this little trick will make your life easier, and more fun....